About Philpott Funerals & Monumental Masons, Coonamble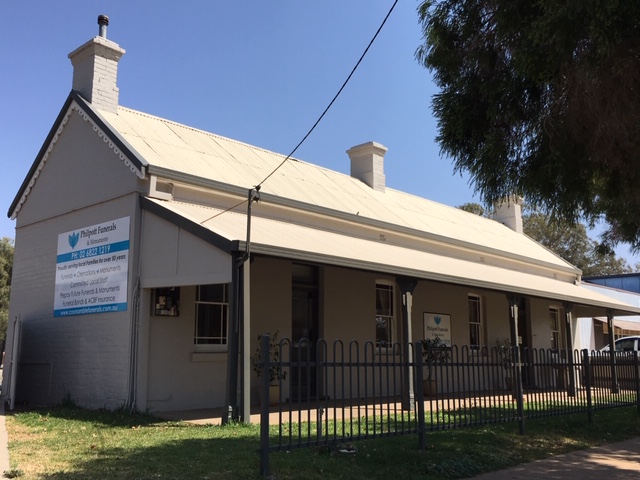 Philpott Funerals & Monumental Masons has a long-standing relationship with the local community of Coonamble and surrounding districts.The local Coonamble funeral home has continued to grow and provide the community with caring and professional services.
Philpott Funerals understands the important and solemn nature of the role of funeral directors and funeral homes in the process of organising the "goodbye" to a loved one after their passing and the commemoration of their life.
Philpott Funerals operates from 112-114 Castlereagh Street in Coonamble, and we warmly welcome you at any time to answer questions you may have about Coonamble funeral arrangements, whether for a recent death or if you are considering pre-paid or pre-planned funeral arrangements. Feel free to contact us at any time, 24 hours a day, seven days a week, for caring and professional service and advice.